Humanitarian aid for Kharkiv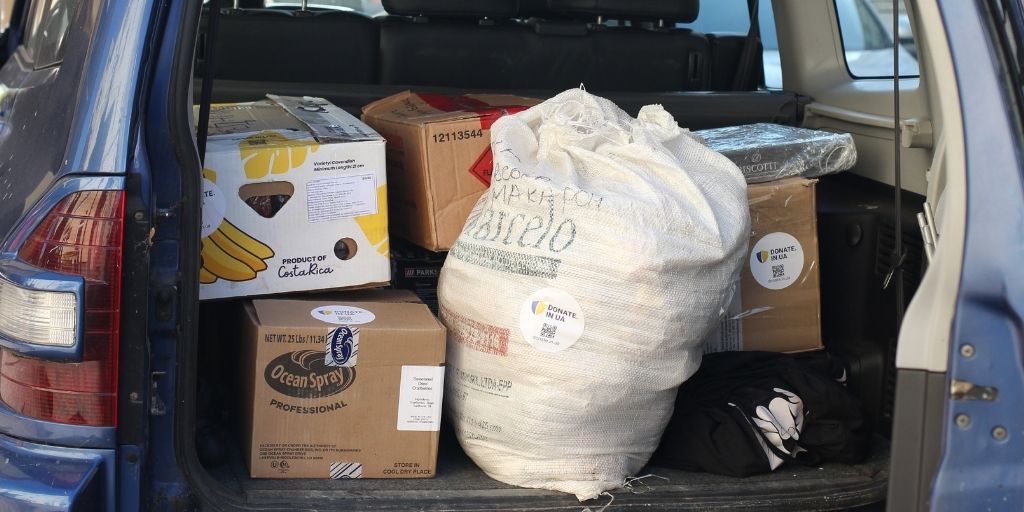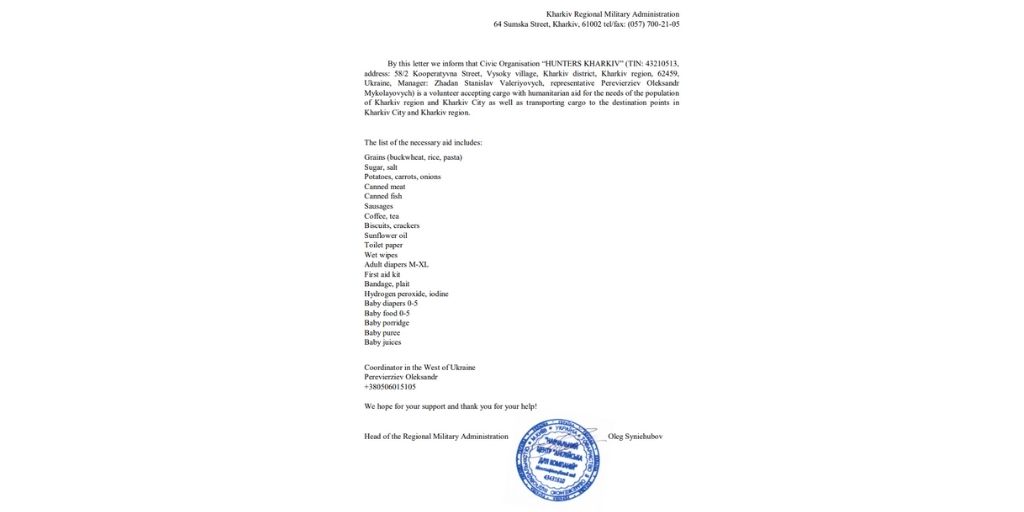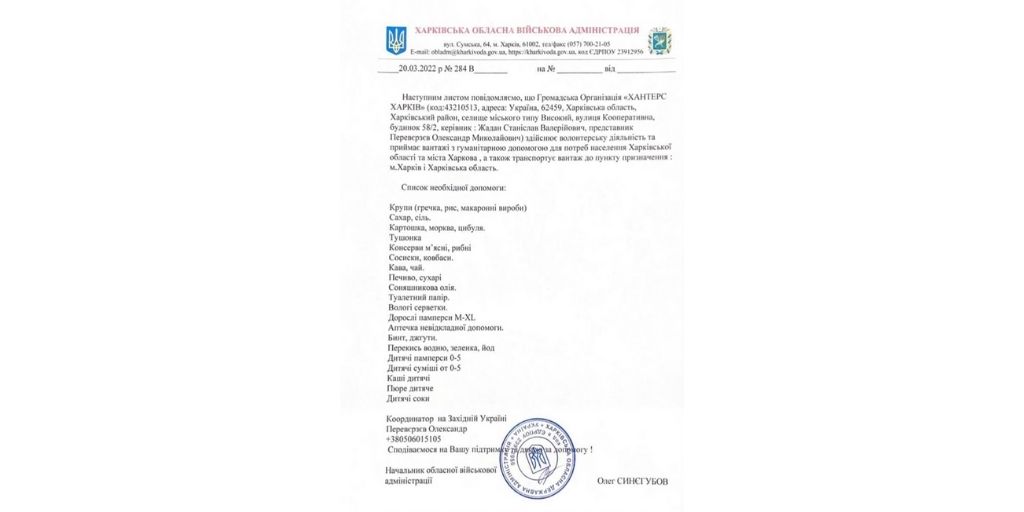 We received a request for help from the Kharkiv volunteer organization. 
We are raising $ 90,000 to purchase and deliver humanitarian aid to Kharkiv. You can see the full list of needs in the official request.
Join the contributions to help Ukrainians survive the war.
Thank you to our donors! .
Donate
Select your way to donate
PayPal
Credit card
SWIFT
Crypto
---
Copy the PayPal username [email protected]
and click the button
Donate with PayPal
USD
---
Beneficiary:
IBAN: UA113052990000026001001027590
Receiver: Charity Organization «Donate in ua»
Registration number: 44729613
Account with Institution:
Bank: JSC CB «Privatbank»
Bank address: 1D Hrushevskoho str., Kyiv, 01001, Ukraine
Swift code: PBANUA2X
Bank correspondence
Account in the correspondent bank: 001-1-000080
Bank: JP Morgan Chase Bank
City: New York, USA
Swift code: CHASUS33
Account in the correspondent bank: 890-0085-754
Bank: The Bank of New York Mellon
City: New York, USA
Swift code: IRVT US 3N
Purpose of the payment: Humanitarian help
EUR
---
Beneficiary:
IBAN: UA893052990000026007001022975
Receiver: Charity Organization «Donate in ua»
Registration number: 44729613
Account with Institution:
Bank: JSC CB «Privatbank»
Bank address: 1D Hrushevskoho str., Kyiv, 01001, Ukraine
Swift code: PBANUA2X
Bank correspondence
Account in the correspondent bank: 400886700401
Bank: Commerzbank AG
City: Frankfurt am Main, Germany
Swift code: COBADEFF
Account in the correspondent bank: 6231605145
Bank: J.P.Morgan AG
City: Frankfurt am Main, Germany
Swift code: CHASDEFX
Purpose of the payment: Humanitarian help
GBP
---
Beneficiary:
IBAN: UA613052990000026004011032914
Receiver: Charity Organization «Donate in ua»
Registration number: 44729613
Account with Institution:
Bank: JSC CB «Privatbank»
Bank address: 1D Hrushevskoho str., Kyiv, 01001, Ukraine
Swift code: PBANUA2X
Bank correspondence
Account in the correspondent bank: 24549501 SORT CODE 609242
Bank: J P Morgan Chase Bank
City: Bournemouth, UK
Swift code: CHASGB2L
Purpose of the payment: Humanitarian help
UAH
---
Beneficiary:
IBAN: UA583052990000026002021033057
Receiver: Charity Organization «Donate in ua»
Registration number: 44729613
Account with Institution:
Bank: JSC CB «Privatbank»
Bank address: 1D Hrushevskoho str., Kyiv, 01001, Ukraine
Swift code: PBANUA2X
Purpose of the payment: Humanitarian help
Bitcoin
---
bc1q4e8jdhtshrjgkq3mx5l3s82383v73d0x0h2z5a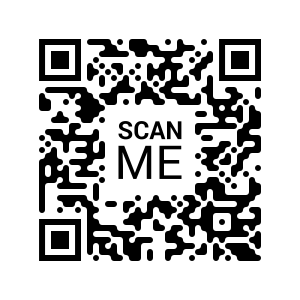 Ethereum
---
0x154A5e93EaFA94664dd4775F8E341614fae1Be58