Off-road vehicles for Ukrainian army
We have received a request from the Assault Armed Forces for help with supplying. We are raising $80,000 to purchase and deliver vehicles to six Air Assault and Airmobile brigades. The price of one car is $3500-4000. Join donations to help the Ukrainian army become a step closer to defeating war criminals.
Thank you to our donors! .
Donate
Select your way to donate
PayPal
Credit card
SWIFT
Crypto
---
Copy the PayPal username [email protected]
and click the button
Donate with PayPal
USD
---
Beneficiary:
IBAN: UA113052990000026001001027590
Receiver: Charity Organization «Donate in ua»
Registration number: 44729613
Account with Institution:
Bank: JSC CB «Privatbank»
Bank address: 1D Hrushevskoho str., Kyiv, 01001, Ukraine
Swift code: PBANUA2X
Bank correspondence
Account in the correspondent bank: 001-1-000080
Bank: JP Morgan Chase Bank
City: New York, USA
Swift code: CHASUS33
Account in the correspondent bank: 890-0085-754
Bank: The Bank of New York Mellon
City: New York, USA
Swift code: IRVT US 3N
Purpose of the payment: Humanitarian help
EUR
---
Beneficiary:
IBAN: UA893052990000026007001022975
Receiver: Charity Organization «Donate in ua»
Registration number: 44729613
Account with Institution:
Bank: JSC CB «Privatbank»
Bank address: 1D Hrushevskoho str., Kyiv, 01001, Ukraine
Swift code: PBANUA2X
Bank correspondence
Account in the correspondent bank: 400886700401
Bank: Commerzbank AG
City: Frankfurt am Main, Germany
Swift code: COBADEFF
Account in the correspondent bank: 6231605145
Bank: J.P.Morgan AG
City: Frankfurt am Main, Germany
Swift code: CHASDEFX
Purpose of the payment: Humanitarian help
GBP
---
Beneficiary:
IBAN: UA613052990000026004011032914
Receiver: Charity Organization «Donate in ua»
Registration number: 44729613
Account with Institution:
Bank: JSC CB «Privatbank»
Bank address: 1D Hrushevskoho str., Kyiv, 01001, Ukraine
Swift code: PBANUA2X
Bank correspondence
Account in the correspondent bank: 24549501 SORT CODE 609242
Bank: J P Morgan Chase Bank
City: Bournemouth, UK
Swift code: CHASGB2L
Purpose of the payment: Humanitarian help
UAH
---
Beneficiary:
IBAN: UA583052990000026002021033057
Receiver: Charity Organization «Donate in ua»
Registration number: 44729613
Account with Institution:
Bank: JSC CB «Privatbank»
Bank address: 1D Hrushevskoho str., Kyiv, 01001, Ukraine
Swift code: PBANUA2X
Purpose of the payment: Humanitarian help
Bitcoin
---
bc1q4e8jdhtshrjgkq3mx5l3s82383v73d0x0h2z5a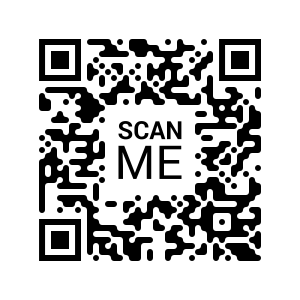 Ethereum
---
0x154A5e93EaFA94664dd4775F8E341614fae1Be58